Promising Turkish market
Promising Turkish market
In Turkey 25 coal-fired power plants are active with more than 50MW installed power. Six of them have over 1000 MW installed power. Another eight are now in the construction phase and most of these power plants use open or semi-closed storage solutions.
Historically, the lack of strict environmental regulations, relatively little space problems and a preference for traditional storage solutions have been the main reasons to attribute less importance to environmentally cleaner and safer storage of coal and gypsum in Turkey.
Today Turkish entrepreneurs and engineers are quite open to state-of-the-art technologies and there is a rapidly increasing awareness of the importance of environmentally safe coal storage solutions compared to the past. Therefore, we strongly believe that the storage solutions of Eurosilo will take their place in the Turkish market soon, being the safest solution for storing coal and pet coke, eliminating dust in coal storage and block ups with FGD gypsum, while saving space and costs for large quantities!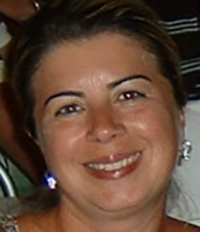 Ozlem Unal graduated from the Faculty of Architecture in Izmir, Turkey in 1988 as Urban Planner. Having MSc and PhD degrees and teaching 12 years at the university as well as working in the private sector, she moved to Italy in 2002. Since 2010 she is responsible for marketing ESI Eurosilo in Turkey.