Tailormade     Proven Expertise    No Block Ups     Cost-effective     Flexible Partnership
ESI is a global leader in vertical storage through the innovative Eurosilo System. Our solutions offer full logistic control in agribulk, chemical, power and more industries to come.
Best partner for the best Fit
ESI provides technology and expertise to help you meet your requirements in the best possible way. Working with contractors, engineering firms, operating companies anywhere in the world, our aim is to be the best partner for the best fit. The fully enclosed Eurosilo System offers maximum control in material handling – up to a stunning 100,000 m3 – at the smallest possible small footprint, while saving costs and safeguarding sustainability.

End-to-end approach
The wide scope of our business is designing, engineering, production, installation, inspection and maintenance of large scale storage systems. With over 160 units built around the world, the Eurosilo is the system of choice for potato starch, fertilizer, coal, pet coke, FGD gypsum and more. We are a ISO 9001 and ISO 45001 certified company and our storage solutions are compliant with ATEX and NFPA standards.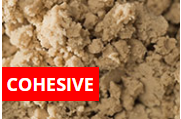 Enclosed storage in an Eurosilo offers the required storage conditions and material handling systems to keep cohesive materials such as FGD Gypsum or crushed Limestone flowing.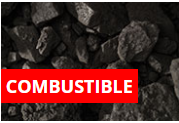 The Eurosilo provides the safest storage in the market with systems to detect and prevent unfavorable conditions in de stored mass.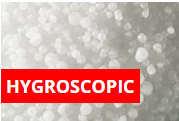 Hygroscopic materials require humidity at an absolute minimum. Fully enclosed storage offers the ultimate solution for fertilizer or salt.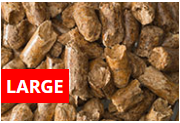 If you need to store large quantities, with very little space available, the only way is up. You can store up to 100.000 m3 at just a unique small the footprint, while saving logistic costs as well.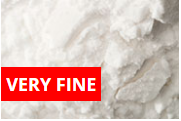 Enclosed storage and the proprietary shutter column system are the only way to handle materials with very small particles, such as potato starch or EAFD.

Download our case studies with market leaders around the world
Case study Chemical Industry | Yara Porsgrunn
Case study Power Industry | Uniper Benelux
Case study Agribulk Industry | KMC
Case study Chemical Industry | Yara Porsgrunn
Due to the growth strategy of Yara, the fertilizer plant needed to be upgraded in order to expand the production capacity.  The Eurosilo system was mentioned as one of the alternatives.
Case study Power Industry | Uniper Benelux
The FGD Gypsum was stored in a silo system that could not fulfill the expectations and therefore caused logistic problems and extra costs. Uniper was not happy with the original installed system and decided to go for the Eurosilo system.
Case study Agribulk Industry | KMC
Since the EU regulations have been changed, KMC's production is expanding as well as the need for storage. Therefore, the existing set of silos, with various storage volumes, had to be extended. KMC turned to the Eurosilo system.
Downloads