STORAGE SOLUTIONS FOR NON-FREE FLOWING BULK MATERIALS
Tailormade     Proven Expertise    No Block Ups     Cost-effective     Flexible Partnership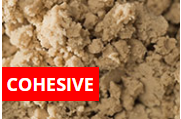 One of the most challenging material characteristics is stickiness. Enclosed storage in a Eurosilo offers the required storage conditions and material handling systems to keep cohesive materials such as FGD Gypsum or crushed Limestone flowing.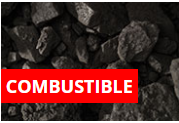 To achieve maximal fire protection when storing coal or pet coke requires high safety standards. A Eurosilo provides the safest storage in the market with systems to detect and prevent unfavourable conditions in de stored mass.
Find out more…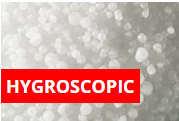 For hygroscopic materials it is essential that moisture stays out and humidity is kept at a minimum. Fully enclosed storage with built-in sturdy screw coveyor systems offers the ultimate solution for materials such as salt or fertilizer.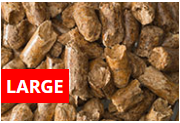 If you need to store large quantities, with very little space available, the only way is up. A highly automated Eurosilo can store up to 100.000 m3 of material at just a third of the footprint required for open stockpiles, while saving logistic costs as well.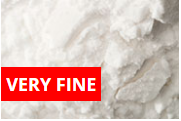 Storing non-free flowing materials with very small particles, such as potato starch, fly ash or filter dust, requires enclosed storage with specially designed output systems. The proprietary shutter column system enables you to handle these materials.

Download our case studies with market leaders around the world
Case study Chemical Industry | Yara PorsgrunnCase study Power Industry | Uniper BeneluxCase study Agribulk Industry | KMC
Case study Chemical Industry | Yara Porsgrunn
Due to the growth strategy of Yara, the fertilizer plant needed to be upgraded in order to expand the production capacity.  The Eurosilo system was mentioned as one of the alternatives.
Case study Power Industry | Uniper Benelux
The FGD Gypsum was stored in a silo system that could not fulfill the expectations and therefore caused logistic problems and extra costs. Uniper, the operating company, was not happy with the original installed system and decided to go for the EUROSILO system.
Case study Agribulk Industry | KMC
Since the EU regulations have been changed, KMC's production is expanding as well as the need for storage. Therefore, the existing set of silos, with various storage volumes, had to be extended. KMC turned to the Eurosilo system.
Downloads