Large storage capacity     Saving valuable space    Environmentally safe     Highly automated
Strategic advantage in the Food Supply Chain
How to bridge seasonal crops with continuous production and changing market demand? The very same question that sparked the development of the Eurosilo over 5 decades ago, still applies to today's main challenge for producers of agribulk products. Absorbing short term impact of harvests in order to meet long term growth calls for a strategic buffer at production plants or at nodes in the distribution network. The Eurosilo offers fully enclosed, space saving vertical storage to keep agribulk such as potato starch and soy bean meal readily available in the most profitable way.

Proven technology
The Eurosilo is used around the world for storing large quantities of potato starch or soybean meal. The silos for agricultural bulk are engineered to keep the content safe, even after long-term storage. Use of stainless steel, moisture-free conditions and the elimination of residue inside the silo prevent the perishable bulk material from deterioration. Danger of explosion due to dust is minimized by the use of ATEX certified drives. Detection devices and fire extinguishing equipment are also available. The Eurosilo is today's most popular storage system for leading potato starch manufacturers in Europe and Japan.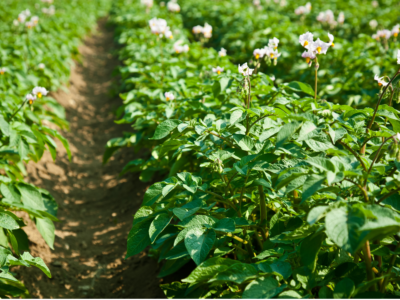 Eurosilo versus conventional storage
For potato starch storage there are basically two methods: big bags, piled up in warehouses or automated handling in automated silo systems. Big bag storage combines relatively low CapEx with high OpEx. This means less capital expenditure on infrastructure but higher operating costs due to labor and material handling equipment such as trucks, forklifts and more. The fully automated Eurosilo combines relatively high initial investment (CapEx) with low operational costs throughout its entire lifespan of over 30 years. Next to the financial aspect, the limited space at plant sites and the degree of deterioration over an extended storage period are vital aspects for today's producers.
For soybeans, the common storage method is endless rows of sheds on huge industrial estates. The Eurosilo system can store the same volume of soybeans at less than a third of the ground space needed for shed storage. Enclosed Eurosilo storage offers a controlled environment to keep humidity at a minimum level, automated infeed and flawless outfeed.
Working principle
To cope with products with very small particles, ESI Eurosilo has developed the proven Hatched Column System. This system is suited for storing materials like potato starch, fly ash or electric arc furnace dust (EAFD) as produced by recycling plants. These products tend to fluidize during the filling process. Another big challenge is that the weight of the stored mass causes the starch or meal to become more and more compact over time. By programming the opening and closing of the shutters in the central column, the filling and reclaiming can be handled in a controlled way.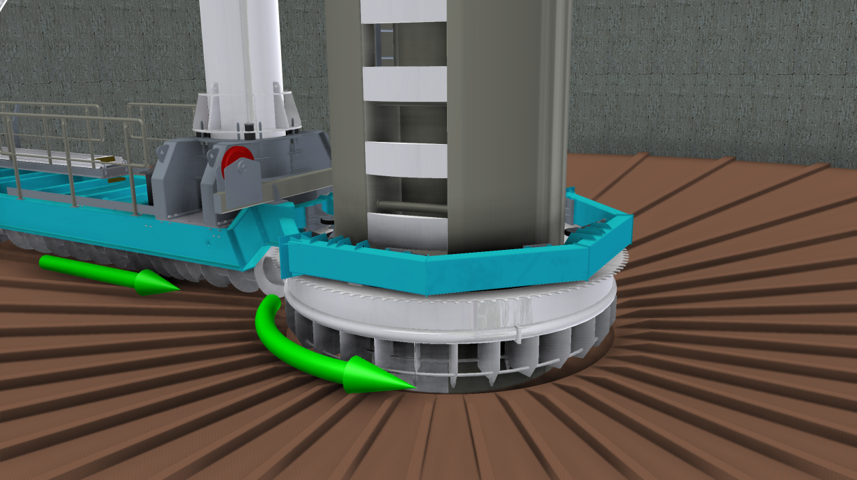 Controlled storage and reclaiming

Maximum logistics control and flexiblity

No product degradation

High availability due to minimal downtime

Safety measures according to ATEX standards

Fully automated operation using data bus method
The world's largest potato starch storage in Karup
With the successful installation of the second Eurosilo in Karup, one of the production sites of KMC, the world's largest potato starch storage facility has been realized. With more than 60 potato-based products and over 90% worldwide export of its production, KMC is a leading producer, owned by starch potato farmers.
The automated 88.500 m3 potato starch silo in Karup is the latest of no less than five Eurosilos that were built for KMC at different production sites in the last 7 years. The huge storage capacity enables KMC to bridge the gap between seasonal production and changing market situations. The key to this advantage is large volumes. This requires proven technology to safely store potato starch for an extended period of time. Fully enclosed storage in a Eurosilo keeps the potato starch in perfect moisture free condition with wooden cladding on the concrete silo wall. The automated infeed and output is handled by the Eurosilo system, using the propriety central shutter column and rotating screw conveyors to move the potato starch.
Most importantly, the vertical storage concept reduces the required ground space to about one third compared to big bag storage in multiple warehouses. At existing production sites, such as with KMC, this is vital for expansion.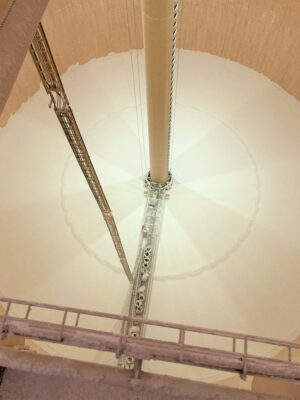 News