SPACE SAVING ALL-IN-ONE SYSTEM
Cost efficient all-in-one solution
The Eurosilo storage solution for FGD Gypsum combines three logistic functions at the smallest possible footprint. Dewatering, storage and load out are all combined in one fully automated silo system. Instead of a separate dewatering unit and transport to a storage and load out facility – requiring operators, power shovels and transport – there is just one cost saving and complete solution. Not only will it reduce the required  space at your plant site to a third, it will also reduce the manpower needed and drastically improve  the reliability of handling wet and sticky FGD Gypsum. Compared to conventional silos, the Eurosilo system extents the storage period from just a few days to over three months without any risk of block ups.
Case study Uniper Benelux
The Maasvlakte Power Station in the Netherlands is a coal- and biomass-fired power station, owned by Uniper Benelux. To meet the latest emission requirements, the power plant is equipped with flue gas cleaning systems.  ESI was asked to replace the initial storage system for FGD Gypsum as this system continued to cause logistic problems and extra costs as a result of block ups and down time. Since the retrofit in 2016, the Eurosilo system handles the storage successfully at the power station.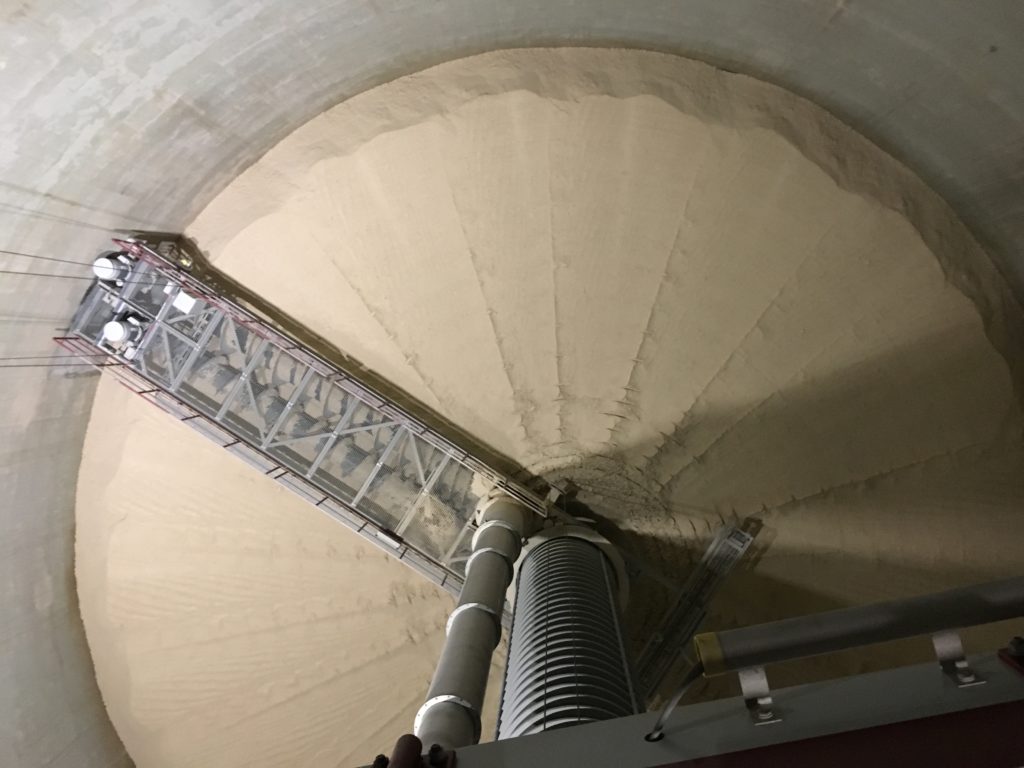 CENTRAL SLOTTED COLUMN FOR COHESIVE MATERIALS
In order to eliminate block-ups, caused by the poor flow properties of FGD Gypsum, the silo is equipped with a powerful reclaiming system: the central slotted column. The stored FGD Gypsum is fed through the slots, formed by the horizontal flat rings, and freely descends down the column. The FGD Gypsum Eurosilo comes with a drainage system at the bottom. This prevents the formation of a sticky layer in the lower regions of the stored mass. In addition, we have developed a system that creates under-pressure in the dewatering system. The complete system will improve your logistic flexibility and preserve the condition of the stored gypsum.


Logistic reliability and flexibility
Maximum logistic control & flexibility

No block ups with FGD Gypsum

Minimal operating and maintenance costs

High availability due to minimal downtime

Minimal footprint for large scale storage

Combining dewatering, storing and load out in one building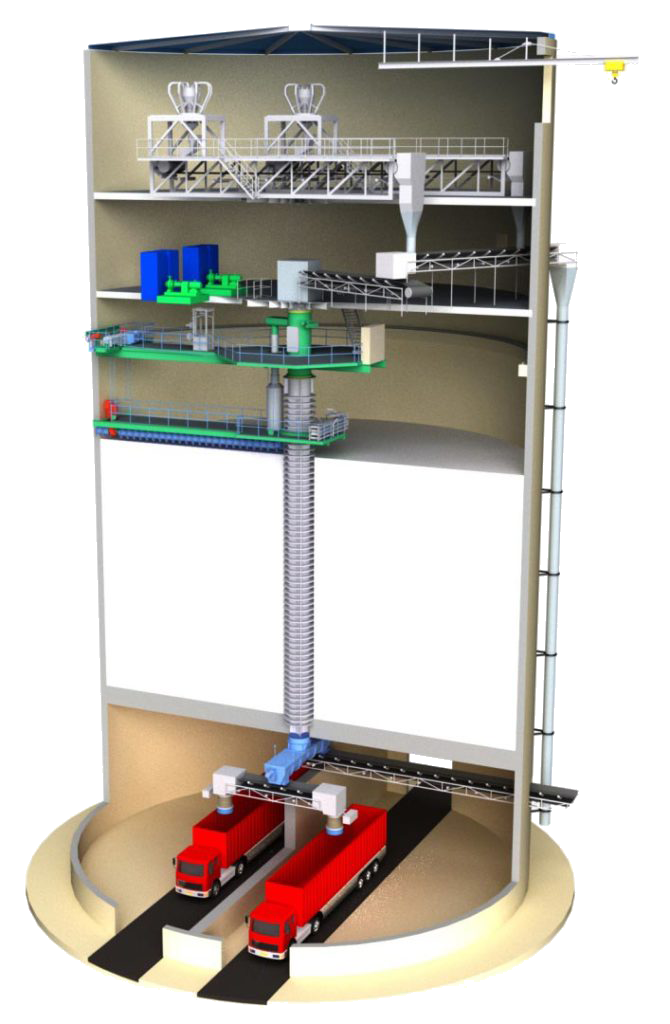 News