Large storage capacity     Saving valuable space    Environmentally safe     Highly automated
Controlled storage for uninterrupted production
The Eurosilo system offers great advantages to the specific demands of chemical process plants. To ensure uninterrupted production, save and reliable storage of calcium nitrate, ammonium sulphate, common salt or borax is crucial to match the logistic intervals of shipment to customers. Besides storage and output in any required quantity, this also requires suitable storage conditions to handle the corrosive, hygroscopic or cohesive features of basic chemicals. Enclosed and automated storage in space saving Eurosilos keeps basic chemicals and minerals save and readily available for the next step down the supply chain.
Save and versatile material handling
In order to deal with the hygroscopic nature of basic chemicals our enclosed storage solutions are designed to keep the level of moisture at an absolute minimum. The use of non-corrosive materials inside protects the storage facility from damage or leaking due to the corrosive content. This way the enclosed Eurosilo system ensures moisture free conditions inside and environmental safety outside. Flawless filling and reclaiming of the non-free flowing bulk material is made possible through the specially designed slotted column or the automated shutter column.

Reliable and space saving
With decades of experience in the basic chemical and mineral industries, the Eurosilo is built to be reliable for the long run. As our storage facilities need to seamlessly integrate in each production environment, they are designed to be compact, robust and dependable. With the smallest possible footprint, the Eurosilo offers storage up to a 100.000 m3 and can be tailored to your requests and needs.
Working principle: slotted column
To prevent blockages, the slotted central column is developed for the smooth reclaiming of consolidating materials . The bulk material is fed from the top of the silo into a telescopic chute trough which it reaches the rotating distribution frame on the surface of the stored mass. Horizontal screw conveyors move the material towards and through the slots of the central column, formed by the horizontal flat rings. This proven system ensures that cohesive material can freely flow downwards through the open canal in the central column.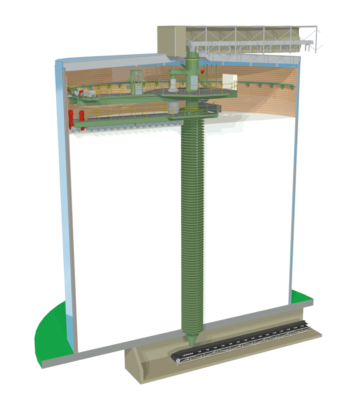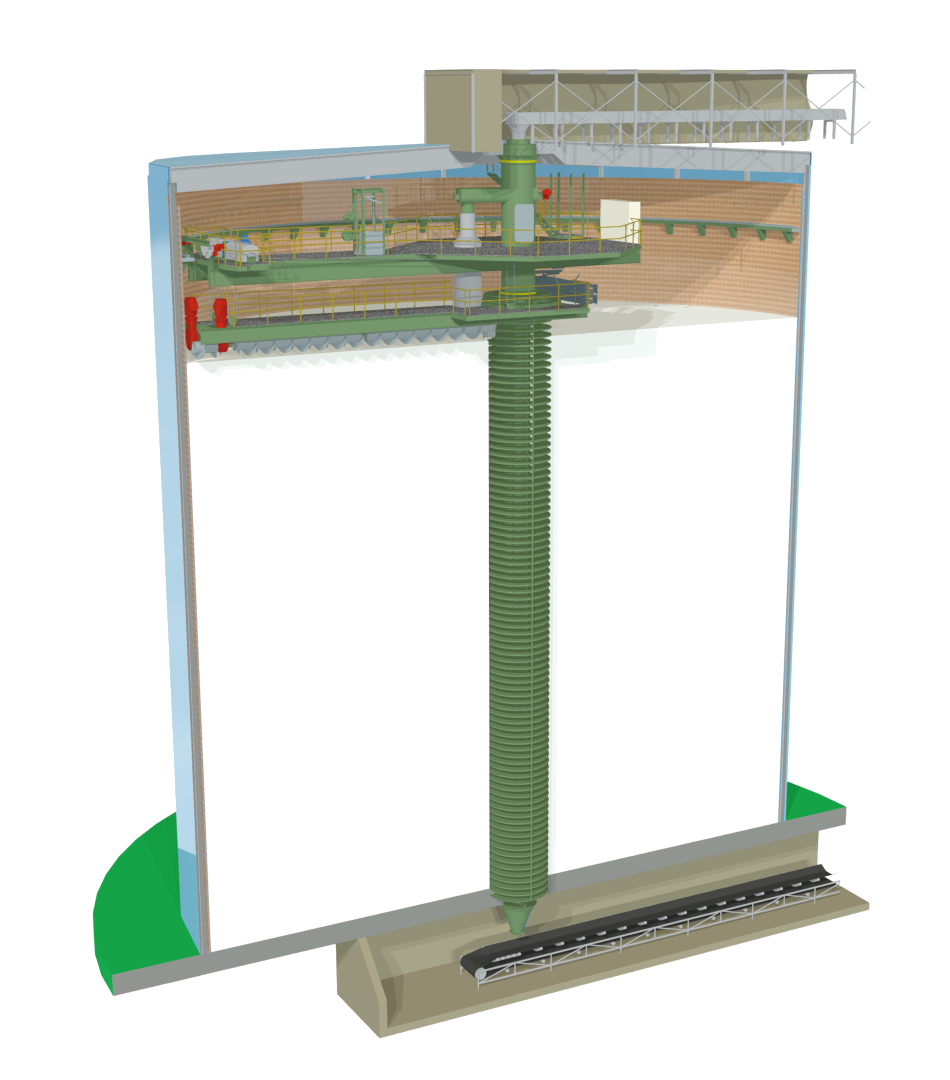 Maximum logistic control

High availability due to minimized downtime

Fully enclosed storage

Compliant with environmental regulations

Fully automated operation

Minimal operating costs

Controlled storage conditions

Working principle: shutter column
The bulk material is brought into the silo from above via a filling conveyor and loading chute. During filling, the distribution frame spreads the material over the surface in the silo. For reclaiming the roller shutter column is programmed to open and close at a controlled speed. By only opening the hatches at the surface of the stored mass, the material that is moved towards the central column by the distribution frame, can enter the shutter column. As reclaiming progresses the height of the distribution frame determines the correct opening and closing of the shutters in the column.
Controlled storage and reclaiming

Maximum logistics control and flexibility

No product degradation

High availability due to minimal downtime

Safety measures according to ATEX standards

Fully automated operation using data bus method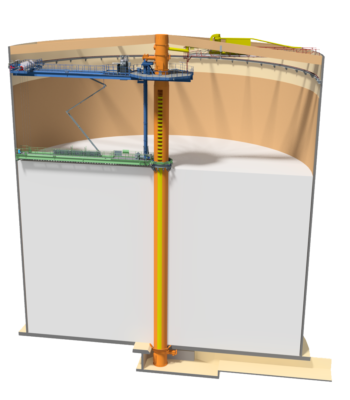 Case study fertilizer storage Yara Porsgrunn
The fully automated Eurosilos are designed to provide uninterrupted support to 24/7 workflows in the chemical industry. Our latest project was a 20.000 m3 Eurosilo for Calcium Nitrate at the fertilizer plant of Yara Porsgrunn in Norway. The fertilizer plant at the production site was upgraded to expand the production capacity. ESI Eurosilo was assigned to design and build a Eurosilo enabling the storage of 20,000 m3 Calcium Nitrate. Their comment: "Compared to the existing silos, the infeed and discharge can be handled more accurate. This ensures an uninterrupted process, controlled by the automated distribution frame, which results in increased productivity and significant cost savings."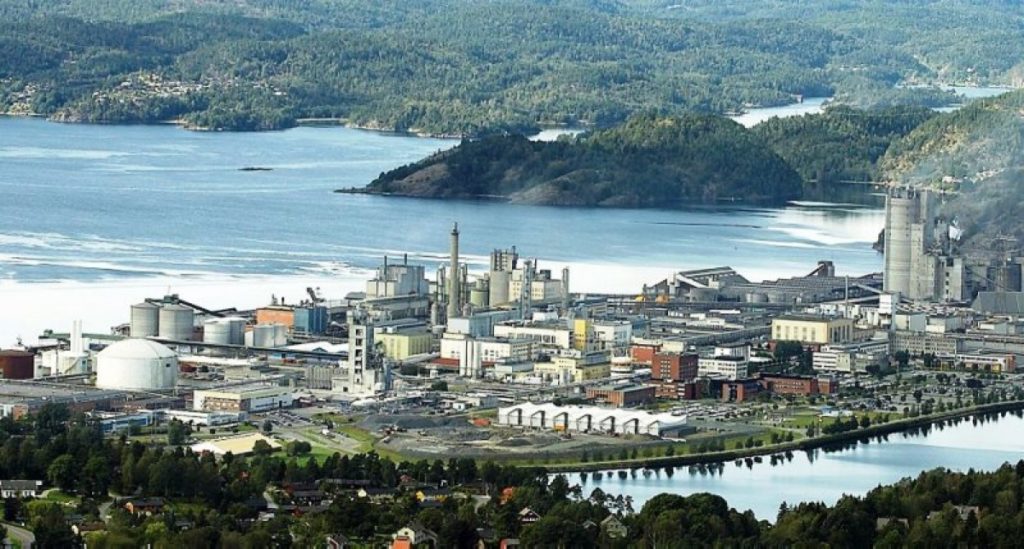 News