Key drivers for successful implementation
Five success criteria to consider
The Eurosilo has become the system of choice for leading producers in different industries such as Agribulk, Power, Process Industries and Mining. With over a 190 units built around the world we can clearly see a combination of the same five criteria that drive successful implementation. So, what are the key drivers for success in all of these use cases? When to consider the Eurosilo as a most viable option?
1. The need for expansion
In all of the cases, the execution of structural growth strategies leads to expansion of the production capacity at plant sites. Economic growth and a more sophisticated lifestyle for a growing number of people in any region inevitably lead to higher production in basic industries. In turn, the need for expansion drives the need for future-proof solutions in supply chain logistics.


2. Limited or total lack of space
Plant sites or terminals that were built decades ago are already fully occupied, leaving little room for new facilities and installations. So, where to allocate the necessary storage of the increasing material flows? With the smallest footprint for large scale storage – about a third compared to stock piles or A-frame sheds – the space saving feature of the Eurosilo has been decisive in many cases. It saves valuable space for storage as well as heavy investments for a suitable infrastructure.
3. More strict environmental regulation
Although the developed economies are ahead in environmental regulations, the emerging regions are catching up rapidly. On a global scale, the need for environmentally safe solutions has become more pressing and will continue to be more decisive in granting permits for expansion at power stations, plants, terminals and mining sites. With fully enclosed storage and highly automated material handling, the Eurosilo system is the most environmentally safe alternative.


4. Increased value of bulk material
Increased demand due to changing consumption, new technologies or instability in the supply chains, can lead to increased value of bulk materials. Keeping more value in store adds to a more profitable business case of space saving, fully enclosed and highly automated storage in the Eurosilo. With variable dimensions and infeed/output capacities, the Eurosilo can be deployed in strategical nodes in the logistic network of supply chains to ensure uninterrupted supply and production.
5. High labor costs
One of the main features of the fully enclosed storage system is that infeed and outfeed are fully automated. The break-even point for automation is determined by the cost and availability of labor, including necessary materials such as shovels, trucks or cranes. Next to that health hazard to laborers and environmental issues also call for automated bulk material handling. An increased standard of living leads to a higher demand for bulk materials, but also to higher labor costs. In that case the automated Eurosilo offers a solution that can make both ends meet.

A wider scope for a smaller footprint
Looking at the key drivers for successful implementation of the Eurosilo, it is obviously always a combination of criteria that are applicable for individual projects. The more criteria that need to be met, the more likely it is that space saving and environmentally safe vertical storage is the right solution. In the article 'A wider scope for a smaller footprint', published by Dry Bulk, you can learn more about the working principles and possibilities of the Eurosilo for a growing number of applications.
Want to have a quick overview and more insights? Learn more about a wider scope for a smaller footprint.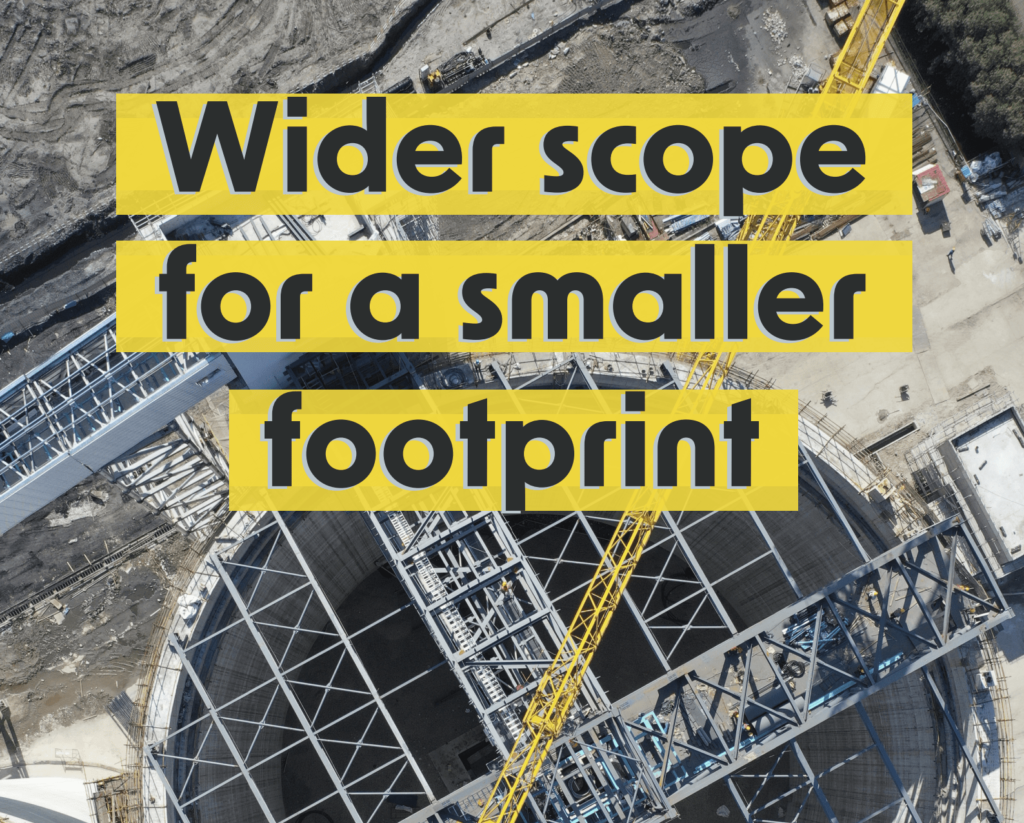 News