Maßgeschneidert    Nachgewiesene Expertise    Kein Verblocken    Wirtschaftlich    Flexible Partnerschaft
ESI ist mit dem innovativen Eurosilo-System weltweit führend in der vertikalen Lagerung. Unsere Lösungen bieten volle logistische Kontrolle in der Agrar-, Chemie- und Energiewirtschaft und in weiteren Branchen.
Bester Partner für die beste Lösung
ESI bietet Technologie und Fachwissen, damit Sie Ihre Anforderungen optimal erfüllen können. Wir arbeiten mit Auftragnehmern, Ingenieurbüros und Betreibern auf der ganzen Welt zusammen, um der beste Partner für die beste Lösung zu sein. Das vollständig geschlossene Eurosilo System bietet maximale Kontrolle beim Materialumschlag – bis zu beeindruckenden 100.000 m3 – auf kleinstmöglicher Fläche, bei gleichzeitiger Kosteneinsparung und Nachhaltigkeit.

Ganzheitlicher Ansatz
Unser Geschäftsfeld umfasst die Entwicklung, Konstruktion, Produktion, Installation, Inspektion und Wartung von Großlagersystemen. Mit weltweit über 160 gebauten Einheiten ist Eurosilo das System der Wahl für Kartoffelstärke, Düngemittel, Kohle, Petrolkoks, REA-Gips und mehr. Wir sind ein nach ISO 9001 und ISO 45001 zertifiziertes Unternehmen und unsere Lagerlösungen entsprechen den ATEX- und NFPA-Normen.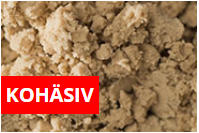 Die geschlossene Lagerung in einem Eurosilo bietet die erforderlichen Lagerbedingungen und Materialhandhabungssystem, um kohäsive Materialien wie REA-Gips oder gebrochenen Kalkstein in Bewegung zu halten.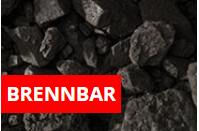 Der Eurosilo bietet die sicherste Lagerung auf dem Markt mit Systemen zur Erkennung und
Vermeidung ungünstiger Bedingungen im gelagerten Schüttgut.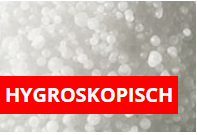 Hygroskopische Materialien benötigen ein absolutes Minimum an Feuchtigkeit. Die vollständig geschlossene Lagerung bietet die ultimative Lösung für Düngemittel oder Salz.

Wenn Sie große Mengen lagern müssen und nur sehr wenig Platz zur Verfügung haben, gibt es nur einen Weg – nach oben. Sie können bis zu 100.000 m3 auf einer einzigartig kleinen Grundfläche lagern und somit Logistikkosten sparen.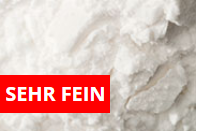 Die geschlossene Lagerung und das selbst entwickelte Verschlusssäulensystem sind die einzige Möglichkeit, Materialien mit sehr kleinen Partikeln, wie Kartoffelstärke oder EAFD, zu handhaben.

Download our case studies with market leaders around the world
Case study Chemical Industry | Yara Porsgrunn
Case study Power Industry | Uniper Benelux
Case study Agribulk Industry | KMC
Case study Chemical Industry | Yara Porsgrunn
Due to the growth strategy of Yara, the fertilizer plant needed to be upgraded in order to expand the production capacity.  The Eurosilo system was mentioned as one of the alternatives.
Case study Power Industry | Uniper Benelux
The FGD Gypsum was stored in a silo system that could not fulfill the expectations and therefore caused logistic problems and extra costs. Uniper was not happy with the original installed system and decided to go for the Eurosilo system.
Case study Agribulk Industry | KMC
Since the EU regulations have been changed, KMC's production is expanding as well as the need for storage. Therefore, the existing set of silos, with various storage volumes, had to be extended. KMC turned to the Eurosilo system.
Downloads