Growth drives the need for advanced petcoke storage

With a growing demand for aluminum, steel and cement, the need for petcoke as a fuel for the producing industries is predicted to grow consistently in the coming years. This drives the need for storage facilities that meet the highest standards in safety as well as environmental responsibility and operational performance. How to expand at already crammed refineries, ports and production plants? By using vertical storage. Saving space was decisive for EPC Contractor KT to choose the Eurosilo system for the new coker unit at the INA refinery in Rijeka, Croatia.

Saving valuable space
By choosing to work with the compact vertical storage of the Eurosilo, KT was able to position the storage facility on premises near the new coker unit that they are building at the Rijeka refinery in Croatia. This saves them and end-user INA the huge costs of land reclamation at the seaside, where the production site is located. Compared to conventional storage in storage halls, the Eurosilo system reduces the required space to just 25% for the same amount of petcoke. Petcoke is derived from crude oil by means of a cracking process that takes place in the coker unit.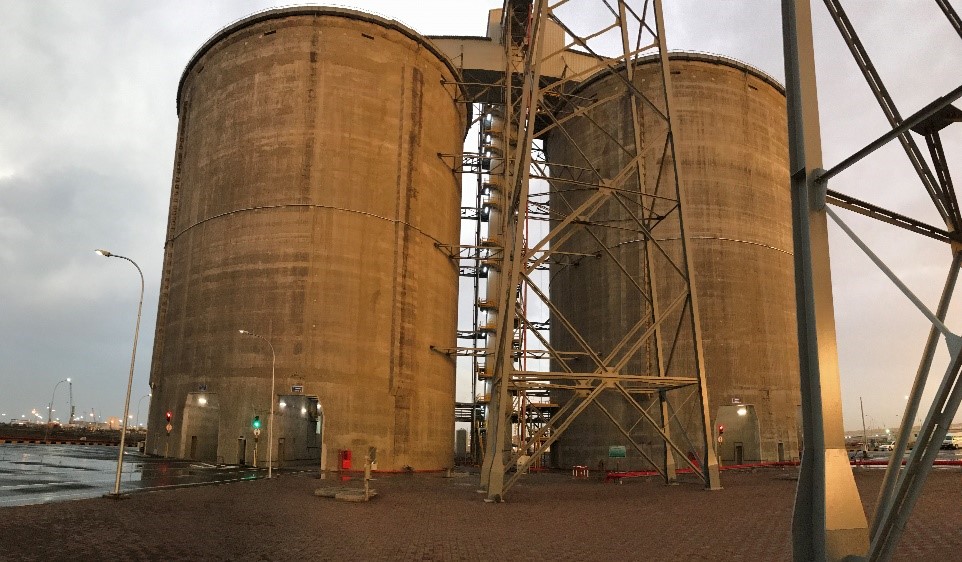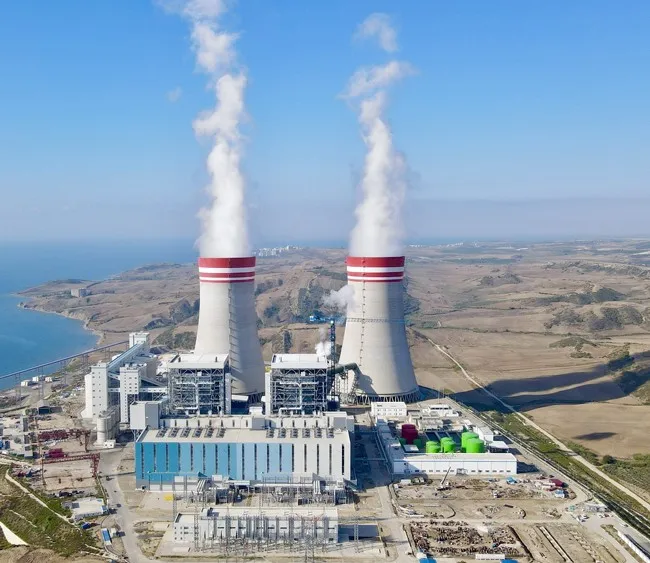 Very high standards
As always the safety standards in the petrochemical industry are extremely high. But, same as with the Hunutlu Power plant, the location at the sea added a long list with specific requirements to that, to meet environmental issues. Due to the fully enclosed storage of petcoke within the silo no dust emission sources to the environment are present. Within the silo the flow of petcoke is contained within a telescopic loading chute. While stored, the condition of the petcoke is continuously monitored by gas detection sensors to ensure that potential risks are detected in an early stage. The system meets the standards by NFPA/ATEX regulations. In order to guarantee flawless output at the required rate, the petcoke silo comes with a redundant hopper system. The flow is controlled by vibrating discharge units to enable a consistent and reliable flow to the ship loading system. Ships can be loaded at maximum rate without any delays.
Building phase of the silo
ESI received the order to provide the state-of-the-art petcoke silo in 2021. All mechanical and electronical parts have been designed, produced, tested and delivered at the site. Currently the concrete civil structure is being constructed, which means the silo walls are slip formed onto the solid foundation at the construction site. Richard Spaargaren, ESI sales director explains: "Of course we are drawing on our experience with the awarded twin petcoke silos for Orpic in Oman. But the decisive factor – saving valuable space at plant sites – applies to many more producers that need to step up to the growing demand for petcoke in the coming years."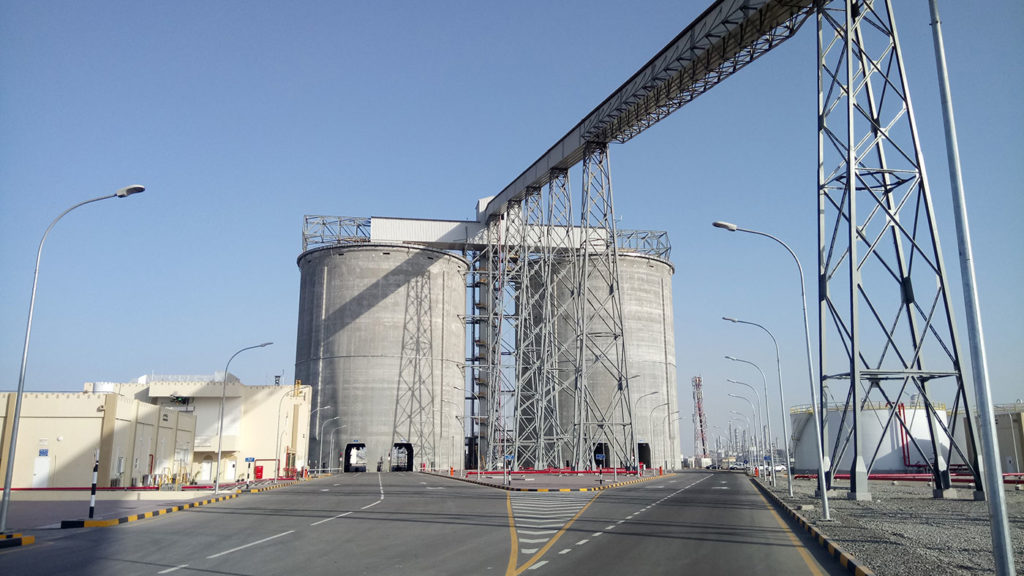 News