FULLY ENCLOSED ENVIRONMENTALLY SAFE STORAGE
Near-zero dust emission and high efficiency
The Eurosilo system provides a future proof alternative for open stock piles that are common in the mining industry. The concept of enclosed large scale storage of bulk materials has been proven in more than 185 Eurosilos in the supply chains of different industries around the world. For each of these industries, the key elements for successful application are typically the same: 
Up to 75% less space required due to the small footprint of vertical storage
Elimination of dust emissions and pollution of soil or groundwater
Significant operational costs savings due to automated operation
Save and clean operation supports People, Planet and Profit
Dependable, proven system ensures maximum availability
Long lifecycle of multiple decades offers excellent ROI
Working principle of the High Capacity Eurosilo
The Eurosilo system offers storage of mineral ore up to 60,000 m³ per unit. The material is fed from the top into a chute through which it reaches an auger frame on the surface of the stored mass. Sturdy screw conveyors will then distribute the material in even layers across the surface while the auger frame rotates. Discharge of the mineral ore takes place at the bottom of the silo, while the screw conveyors rotate in reverse to feed the ore into the formed core mass flow in the center of the silo. The output can be suited to truck, train or conveyor belts.


Eurosilo advantages
Minimal footprint for large scale storage
Safest storage method in the market
No pollution of air, soil or groundwater
Maximum logistic control & flexibility
Minimal operating and maintenance costs
High availability due to minimal downtime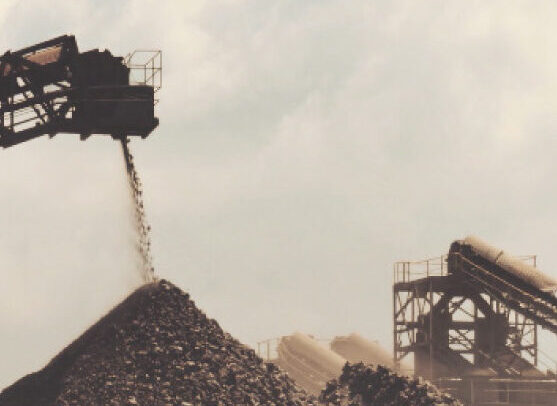 Back-of-Port Export Terminal for Newlyn Group
Based on the key features of the Eurosilo, the South African Newlyn Group approached ESI to jointly develop the first-in-world back-of-port manganese terminal in Nqgura. This is because open stockpiling of manganese in the Port of Port Elizabeth and in back-of-port facilities in Markman and Ngqura has created significant issues.
Apart from public health and environmental concerns, the impact of increased volumes on the region's already burdened infrastructure, roads, traffic, tourism and ecosystems is enormous. It has, for example, resulted in expensive and inefficient watering to reduce dust storms. Enclosed vertical storage with the Eurosilo system is at the heart of the visionary approach of Newlyn to unlock huge economic potential in the region.
The project has received overwhelming support from manganese miners and environmental NGOs. Newlyn is planning a similar project elsewhere to address environmental challenges and efficiency matters associated with iron ore and manganese back-of-port operations.
For more detailed information about the Newlyn project in South Africa or the Eurosilo System, please contact us