Eurosilo attending Powergen Europe 2016
Eurosilo attending Powergen Europe 2016
This year the largest conference and exhibition for the European electricity and power technology sector will be held in Milan from 21 to 23 June. (Powergen Europe 2016) And ESI Eurosilo will be there in Hall 3 stand C26 (3HC26) to welcome you in our booth.
On Wednesday the 22nd of June, starting at 16:00, we warmly welcome you for the Dutch Energy Reception, where you can enjoy some drinks, music and of course the typical Dutch HERRING!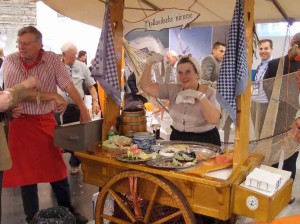 On top of that, we're pleased to offer you free registration for this inspiring conference and exhibition. You can register at the link and select Attendee/Visitor registration. Input the code PGE16-ET in order to register for free.
As you might know this exhibition, together with its sister event Renewable Energy World Europe, features the leading suppliers, sub-suppliers and service providers across the entire power generation value chain. Over 11.000 power industry professionals will join this year and of course ESI Eurosilo will be present to discuss innovative storage solutions. So if you are visiting, don't miss out on meeting us at our booth Hall 3 stand C26 (3HC26).
See you at the POWER-GEN 2016 at the FIERA MILANO in Italy!