Megaproject Hunutlu successfully delivered!
Megaproject Hunutlu successfully delivered!
With three 100.000 m3 coal silos for the EMBA Hunutlu power plant in Turkey, we received the largest order ever at ESI in 2019. What started as a huge undertaking has now come to an end with the successful commissioning of the three Eurosilos along the shoreline of the Mediterranean Sea. This month, July '22, Jan-Willem Hanskamp, Manager Project Department ESI, made a final visit to the site to finalize the handover to the local team.
Unprecedented challenges
Jan-Willem: "The three Eurosilos are already in operation and feed the first of the two 660 MW boilers at the thermal power plant. When the second comes online, both boilers will be fueled by the fully enclosed Eurosilos. The scale of this project has posed unprecedented challenges, both in technical terms and in terms of capacity and logistics. On top of that, the pandemic hit the world in 2020, which required a huge number of workarounds to keep the project going."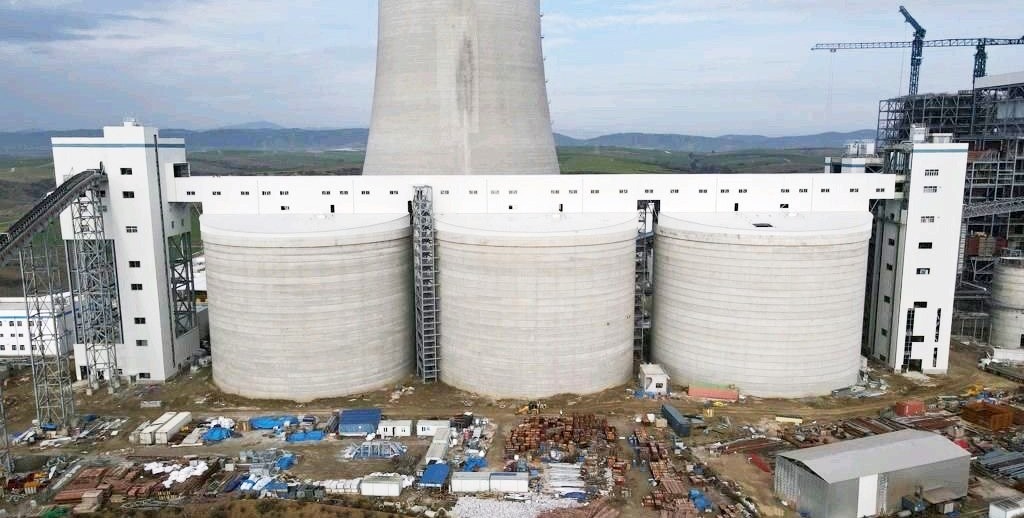 "So, it was really great to hear during the visit that all the efforts payed off well. According to Mr. Li Ying, our point of contact and project leader at the site, the silos operate more stable than other systems, which I take as great compliment. He also noted that ESI has thought about literally everything in the storage system. From safety for workers and the environment to automation and reliable throughput."

Most environmentally friendly coal-fired power plant
EMBA Electricity Production Co. Inc. is a joint venture of the Shanghai Electric Power Co., two Turkish investors and the AVIC-INTL Project Engineering Company. EMBA has developed this coal fired thermal power plant in Turkey with a capacity of 2x 660 MW at an investment of 1.7 billion USD. The project is aimed at delivering one of the most environmentally friendly, clean coal-fired power plants ever, with high-capacity, high reliability and high-efficiency.
More about the Hunutlu project: https://eurosilo.com/news/from-our-agent-in-turkey-rising-eurosilos-rising-image/