INNOVATIVE STORAGE AND RECLAIMING SYSTEM
Proven shutter column system
For controlled infeed and discharge of potato starch, we have developed the proven central shutter column system. The starch is distributed via an enclosed system up to the auger frame (including screw conveyors) and evenly distributed over the starch surface. The central shutter column is used to reclaim the starch from the silo by opening the specially designed shutters in the central column. Reclaiming is handled by automated control of the shutters, while the screw conveyors move the starch towards the central column.  The unique shutter column system is also suited for other very fine bulk materials such as Sugar, Fly Ash or smaller particle size bulk materials (e.g. EAFD) from recycling plants.
Case study KMC Denmark
KMC in Denmark supplies potato-based ingredients to food industry clients throughout the world, exporting to over 80 countries. As KMC's production was expanding, as well as the need for storage, the existing set of silos – with various storage volumes – had to be extended. After evaluating the market and logistic options, KMC decided in 2015 to build the biggest starch silo so far with a storage volume of 88,500 m3, containing approximately 60,000 tons. Due to the sustained growth and the proven Eurosilo system, additional Eurosilos  of the same type were built in 2018 and 2019.



Keeping agricultural bulk safe
Our company is rooted in the agricultural industry in the Netherlands. Today the Eurosilo is used around the world to store huge quantities of potato starch or soybean meal. These silos are designed to keep the content safe for long-term storage between harvest seasons. The use of stainless steel, moisture-free conditions and the elimination of residue inside the silo prevent the organic material to deteriorate. The danger of dust explosions is minimized by using ATEX certified drives. Detection devices and fire extinguishing equipment are also available. The Eurosilo is today's most popular storage system for leading potato starch manufacturers in Europe and Japan.

Controlled storage and reclaiming

Maximum logistic control and flexibility

No product degradation

High availability due to minimal downtime

Safety measures according to ATEX standards

Fully automated operation using data bus method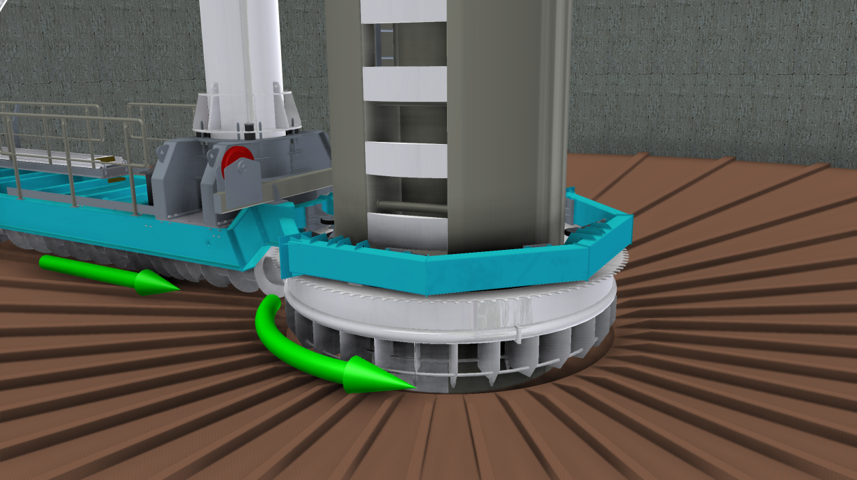 News